Top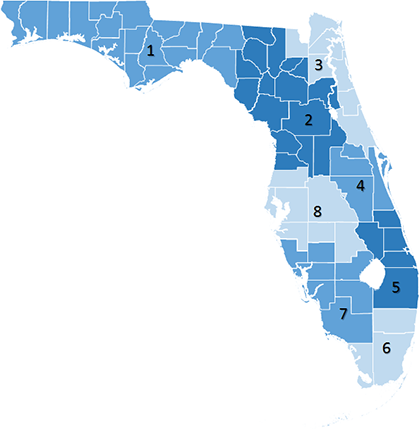 Regional Readmission Rates
As the Medicare Quality Improvement Organization (QIO) for Florida, the Centers for Medicare & Medicaid Services provide HSAG with Florida Medicare Fee-for-Service Part-A data. HSAG analyzes the data and produces the data shown in the map on a quarterly basis to assist community providers and hospital leadership in identifying gaps and opportunities for improvement.
Hospital-Specific Readmission Reports
These reports are uploaded to each hospital's QNET account on a quarterly basis. For assistance downloading your hospital's report, please review the QNET instructions or, if you have questions regarding QualityNet use, please contact the QualityNet help desk at: qnetsupport@hcqis.org or 866.288.8912.